Managing Director , Bryanston CIS LLC
---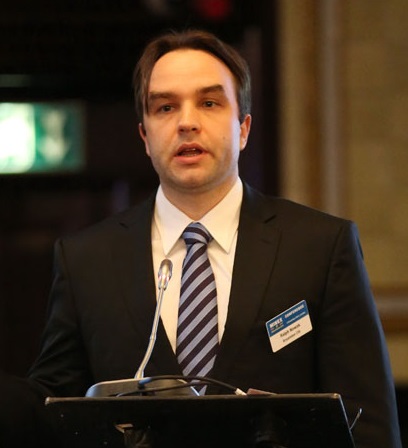 Ralph Nowak is a Director of Bryanston Resources, natural resource based advisory firm offering a comprehensive range of services in the commodities space. Ralph is leading the company's CIS business. Bryanston provides professional services and investment management to help its clients create value, such as strategic advisory, principal investment and management consulting, including project development. As a former member of other top consulting firms, Ralph ran expertise-consulting practice in CIS in procurement and operations areas as well as international projects in Europe and America. He has more than nine years of relevant experience in management consulting and possesses deep knowledge of developing markets.
---
Session 5 - Growth strategies in changing and challenging markets

Partnership structures in the Development of Mining Projects
Large corporate fail in managing project risks and are forced to take large write-offs. The development of large -scale mining projects is a major risk to companies. The key challenges in large-scale project development are policy, regulatory and stakeholder, market risks, cost and capital expenditure containment, technology commitment, project management, health safety and environment. In the oil and gas industry partnerships in joint projects are common practice- typically with a lead operator. Strategic partnerships increase the option space for corporates. Third parties contribute with capabilities to de-risk projects, reduce uncertainty and boost performance. Leveraging a partner's resources allows to increase the regional and commodity exposure. Engaging in multiple projects allows to create risk diversification and optimal investment portfolios. The oil and gas industry proves successful partnerships yield mutual advantages. Potential partners can differ by their interest in engaging projects and consider different project characteristics. Mitigation of partnership risks already starts at the partner selection phase.
---