Director, Centre for Earth sciences, " Nazarbayev University"
---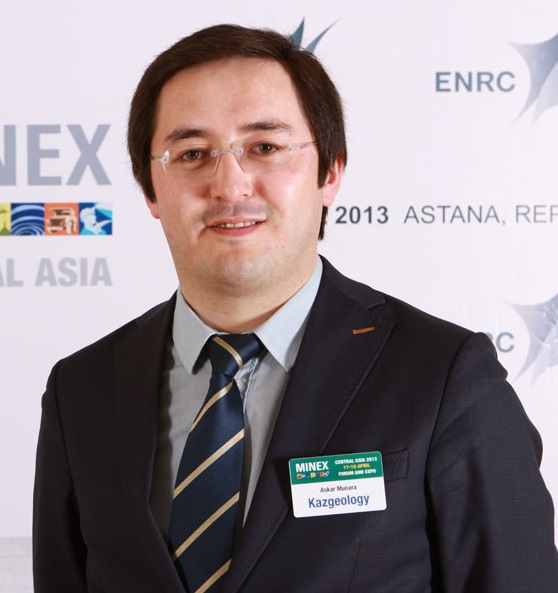 Askar Munara is the Director of the Centre for Earth sciences at "Nazarbayev University". Prior to this he was the Director of the Development Department at the Research Centre of the Kazgeology National Exploration Company JSC where he was responsible for creation of research center for the integrated study of subsoil, as well as advising on geochemistry and genesis of uranium and hydrocarbon basins in the Republic of Kazakhstan. Prior to joining National Geological Company Kazgeologia JSC Mr. Munara advised Kazakh Institute of Oil and Gas (KING, KazMunayGas) on the geochemistry, geosciences and construction project of Research Centre (KING) with innovative technology park in the village of Alatau. He had worked in CREGU, AREVA NC (France) for five years, specialising in formation of roller type uranium deposits: mineralogical and geochemical studies in Moyynkum, the Central and Tortkuduk Chu-Sarysu Basin. Mr. Munara also worked in a risk management and industrial financial analysis sectors, specialising in fuel & energy and oil & gas industries in the TuranAlemSekyuritis JSC.
Mr. Munara holds a Bachelor, Master and Ph.D. in Geology and Geosciences from University of Lorraine (France). He also graduated from the Kazakh National Technical University named after K.I. Satpayev, specialising in Petroleum Geology.
---
Session 9 - Local content and its impact on recruitment, employment, training and research in the mining sector

Geological research Centre project.
---