Data Interpretation Manager , Geotech Ltd.
---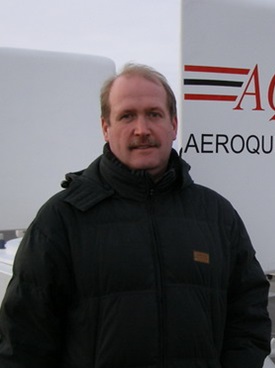 More than 25 years of professional experience in geophysics and more than 10 years in the data processing, quality control and interpretation of Airborne Geophysical Surveys. Precious metals, nickel, copper, base metals, graphite, phosphates, groundwater - an incomplete list of commodities of the author's experience where he applied his experience and knowledge. The list of countries where the author took part in geophysical projects includes Canada, Russia, USA, India, South America, Africa, Europe and Asia. The author has expertise and extensive experience in geological interpretation of electromagnetic methods. Author and co-author of publications in the field of airborne geophysical methods in mineral exploration.
---
Business Podium

Geotech electromagnetic airborne geophysics technologies
Electromagnetic airborne systems and surveys is one of the priority directions in Geotech's activity. VTEM (time domain) system and ZTEM (passive EM method) are unique technologies for mineral exploration.
---